Gulf Connect Inc specializes in fiber optic patch cable assemblies and fiber optic network devices manufacturing since 1995, we are known as the fiber optic cable manufacturer for the excellent products quality, competitive prices, fast delivery and good service. We not only offer OEM fiber optic patch cord assemblies to some world leading companies in this industry, but we also cooperate with many other companies from all over the world and support these partners to win in the market.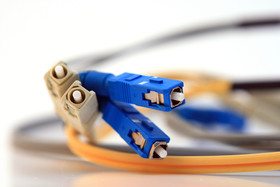 We are professional China fiber optic patch cables company. Here are the advantages of our partners:
1. Fast and always on time delivery. We always keep our words for on time delivery for the fiber optic cables and devices. Our products include single mode fiber optic cables and multimode fiber optic cables .
2. Excellent products quality. Our products are known for the good quality, some world leading companies choose us as their supplier for fiber optic cable and equipment. We are proud of having been offering our partners with stable good quality fiber optic products. We offer good fiber optic cable prices. our products include various kinds of riser fiber optic cables , plenum fiber optic cables and lszh fiber optic cables.
3. Excellent packing and looking for the goods. We understand for resellers, the packing and looking of the goods is very much important. Our fiber patch cable and devices feature good packing and looking. bulk fiber optic cables are also available.
4. We not only make standard fiber patch cord products, we are also able to make special ones, such as fiber optic patch cords equivalent to corning fiber optic cable assemblies and 3M fiber optic cable assemblies, equivalent fiber optic transceivers, OM3 fiber optic cables , equivalent transition networks media converter , etc. you can get reliable standard fiber optic products from us, and you can gain the advantage over the competitors by getting the latest fiber optic products from us.
5. Over 10 years of experience in designing and manufacturing of fiber cable and related fiber optic cable management and fiber optic cable installation devices. As professional fiber optic patch cables supplier , We have close relationship with some world leading companies and university labs. The company has been putting a lot of effort and investment on quality control, R&D of new products as well as employee treatment. We have long time stable skilled workers with most advanced equipment to make stable good quality products. We hope to be your one stop source to buy fiber optic cable .
Thank you for visiting with Gulf connect Inc the China fiber optic manufacturer and China fiber optic supplier of fiber optic cables and equipment, please review our products and capabilities and let us know how we can be of service. We look forward to having the chance to cooperate with you.
Huihongfiber is one of the leading manufacturers of top-quality fiber optic cables, transceivers, and cable management products in the industry. Their products are designed to provide unparalleled performance, durability, and reliability, making them the go-to choice among professionals when it comes to fiber optic networking solutions.
Whether you need singlemode or multimode fiber optic cables, they have got you covered with their wide range of offerings. They also provide high-speed transceivers that can be used for various applications, such as data centers, LAN/WAN networks, and storage area networks.
Huihongfiber offers cable management products that help keep your network organized and tidy. From fiber optic patch panels to splice sleeves, they have everything you need to ensure seamless connectivity and uninterrupted data transmission.
Huihongfiber is a manufacturer of:
We manufacture everything from simple single-mode fibers to complex multi-core cables that cater to a variety of business needs. We also specialize in innovative cable management solutions that optimize network performance through easy setup and maintenance. If you need a reliable partner for all things fiber optic, look no further than Huihongfiber!